GET TO KNOW O VISO ECOVILLAGE

The first rural tourism village in A Mariña, Lugo
In 2018, when we first arrived at the village, it had been abandoned for 30 years. Access to the houses had been "erased". We had to go through the field with a sickle to see if there were at least some walls of the abandoned houses.
After several years of hard work, today O Viso Ecovillage is a fantastic place full of charm, where on a clear day you can see both the sea and the mountains. Here there is only an incredible tranquility. It is undoubtedly the perfect place to disconnect from the daily stress and noise of the city.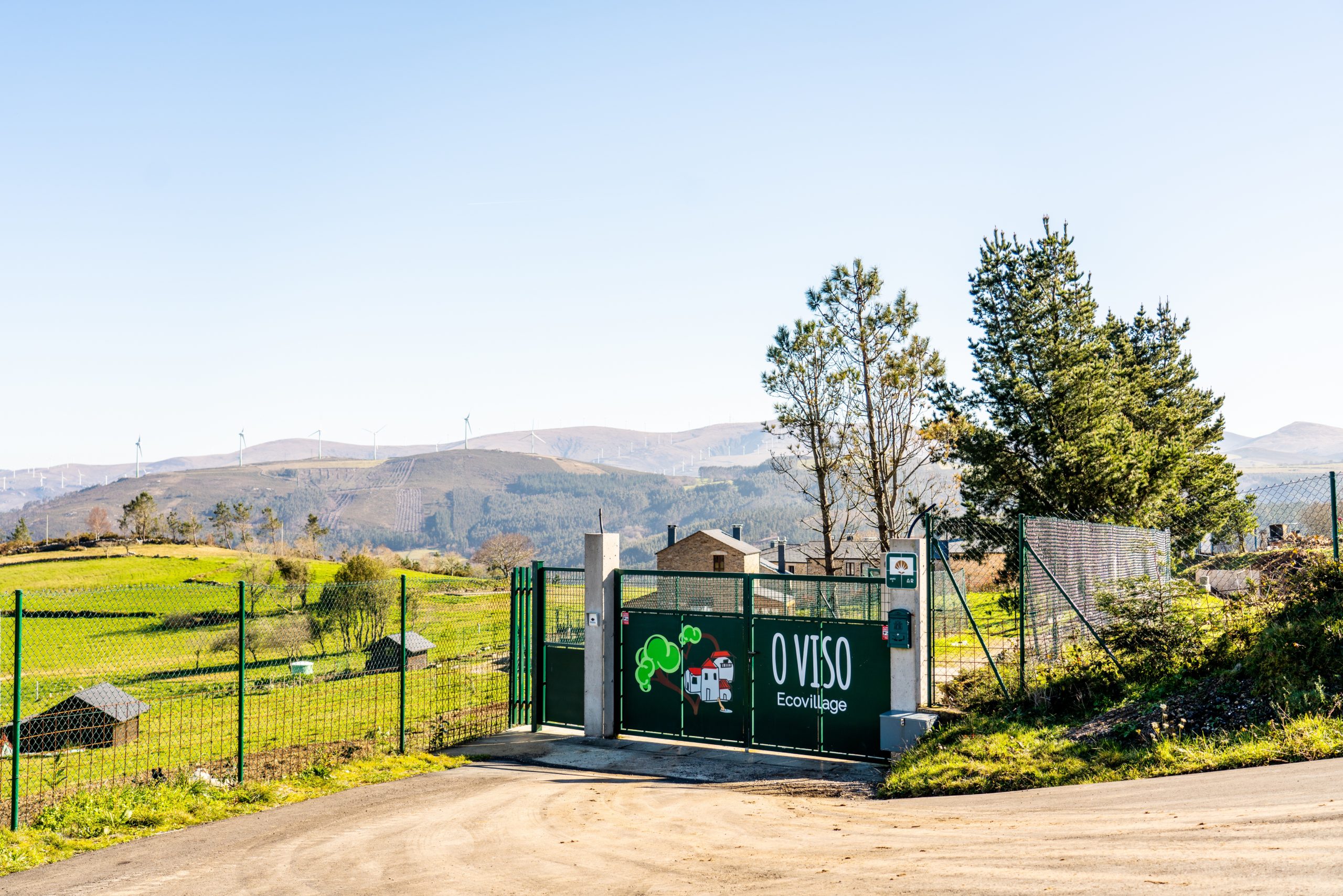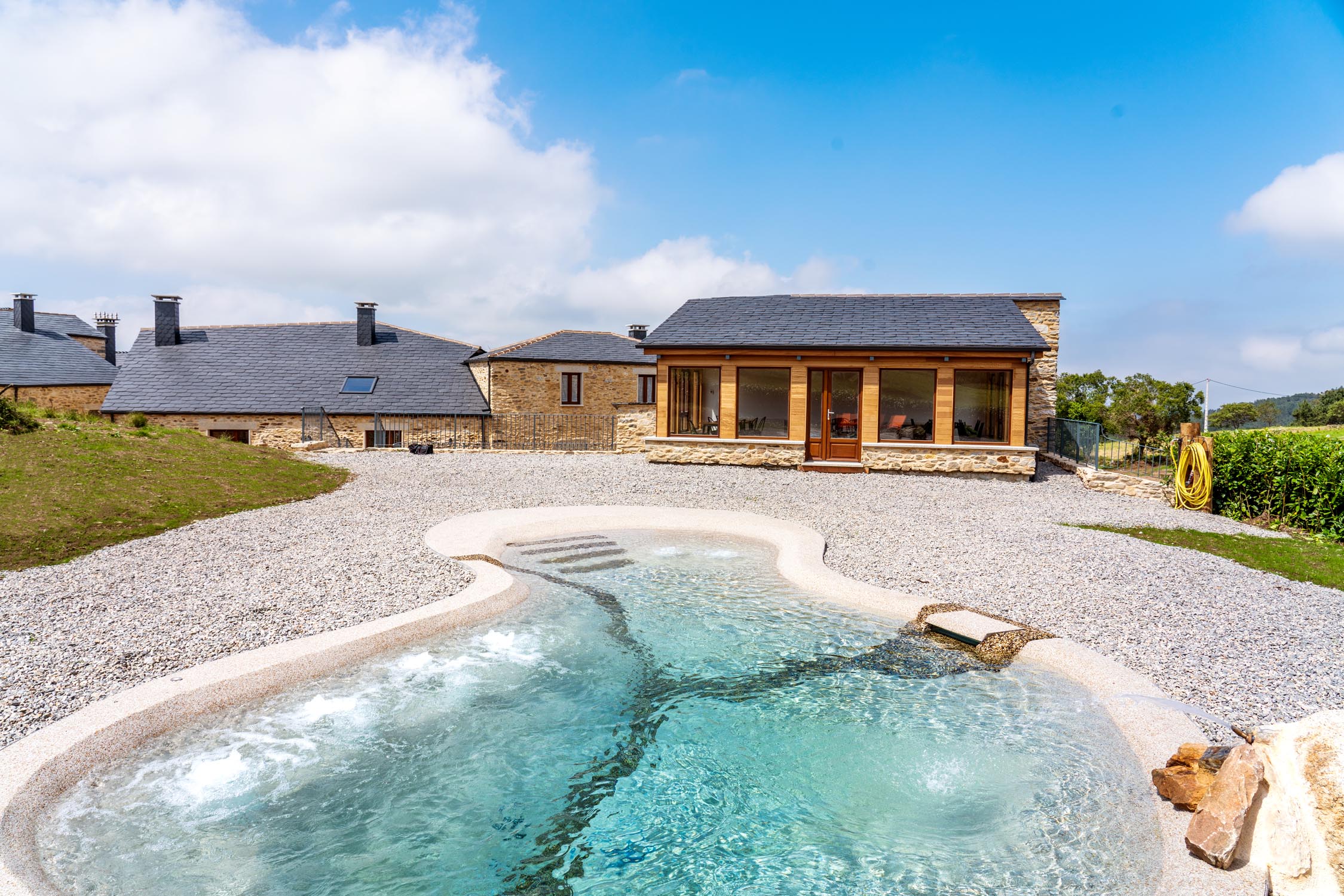 History, culture and ecological sustainability
Part of the village was a school and teachers' house in times past, and it is estimated that the Galician architecture of all its buildings is about two hundred years old.
When we started the rehabilitation of the village in 2018, from the first moment we worked in the most respectful way with the original set of buildings, on the premise of ecological sustainability, respecting the traditional materials of the place such as stone or slate.
Today, in O Viso Ecovillage, we have several traditional buildings. We have ten apartments, five rooms, common areas such as social lounges, a swimming pool area, and an endless number of activities for you to enjoy.

We also have a small restaurant specialized in 100% vegetable food and gastronomic activities.
Care and love in every detail
The characteristics of the environment, the apparent "simplicity" of the popular architecture of the group of houses that make up the village, set the guidelines on how the interior should be treated.
The decoration was carried out combining and adapting the old, paying tribute to each of the elements with the respect that the passage of time grants, giving them a new prominence to offer those who stay with us a small sample of the furniture of Galicia of a bygone era.
Recovered items
Antique dealers of the area and the furniture of each of the houses, again fulfill the function for which they were created: chineros (furniture designed to store the "Chinese" porcelain tableware), become again exhibitors of household goods, descalzadoras (armchairs that were placed in the bedrooms to take off their shoes), and the mirrors of multiple chests of drawers have been spruced up to welcome the visitor.
The "lareira", the most important element of the Galician houses, is recovered to continue giving it its use with small updated aspects. The "pías", now will not be used to feed the cattle.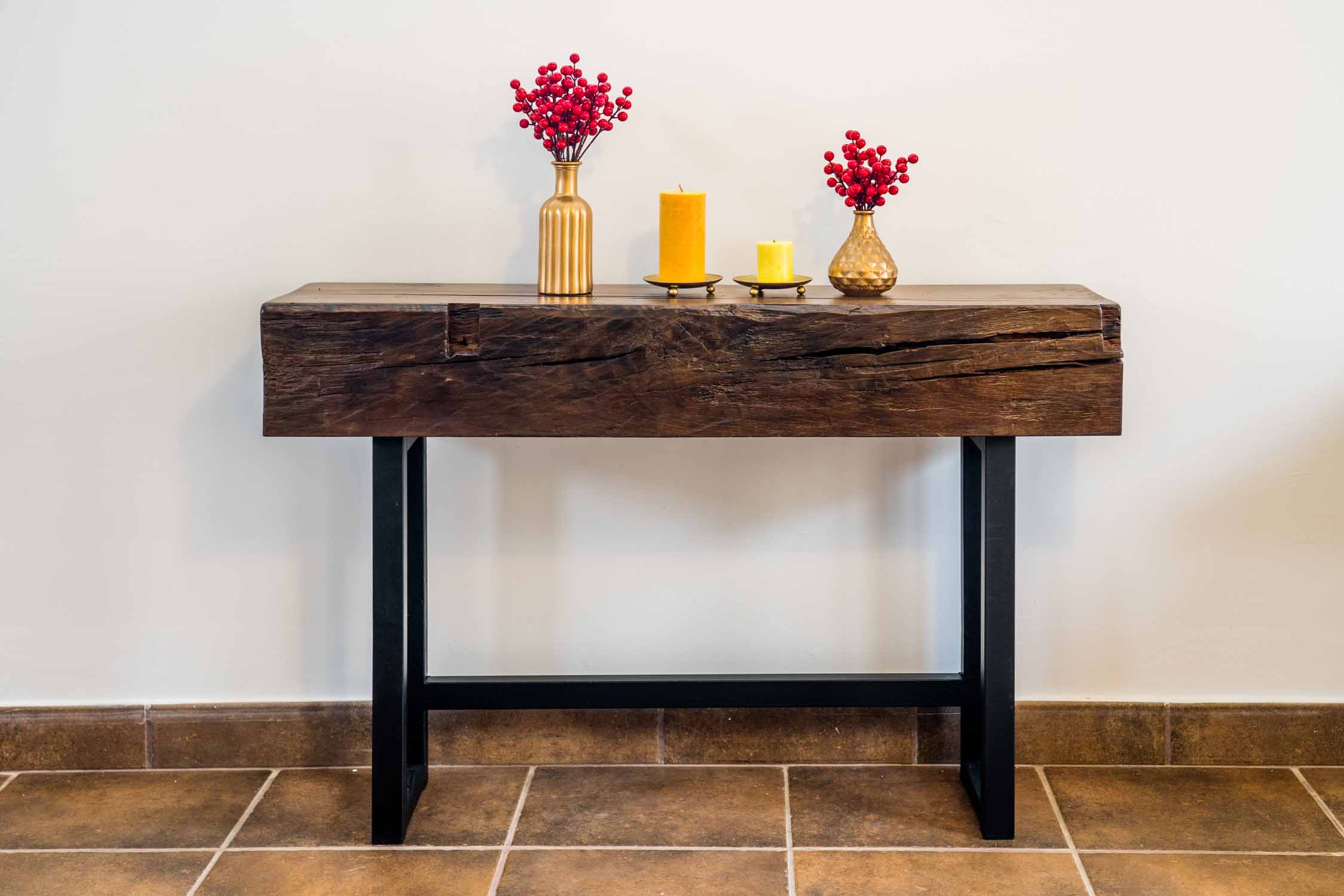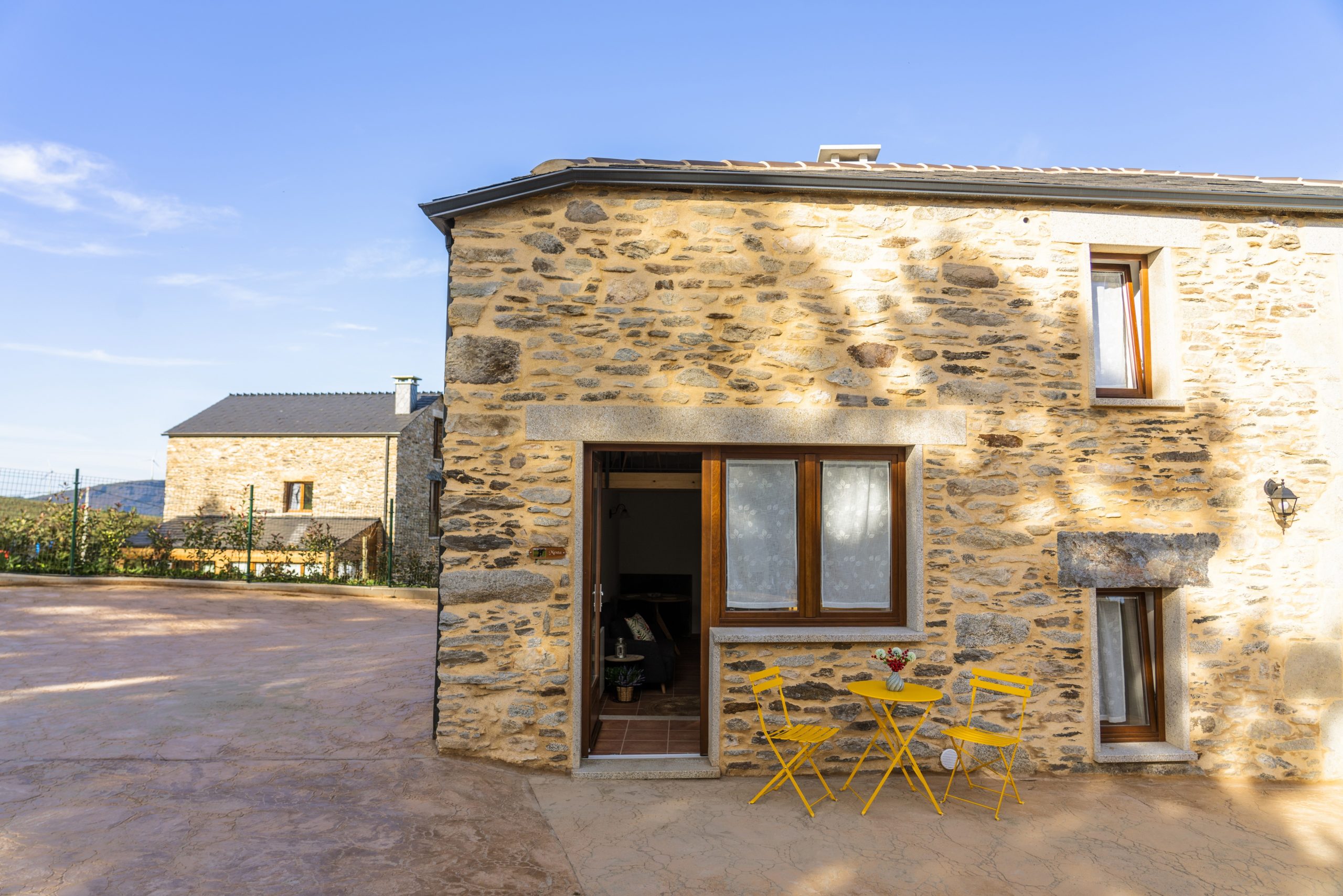 A place to get lost and to find yourself at the same time
Vegan
We are vegans because we love animals. Whether you are vegan or not, you are welcome here.
Pet friendly
Your furry friends are welcome in our rural hotel! Enjoy with your family without leaving them behind.
Relaxation and enjoyment
Our country hotel is the perfect place to get lost and find yourself at the same time.